History
Two stores at your service
Hostal Lizana
The history of the Lizana Inn begins in 1950, with CASA PACO, one of the premises with more wall-plate of hostelería oscense. In this year, Francisco Allué and Agustina Wall are transferred from Asín de Broto (Ordesa) to the city of Huesca and begin the business, buying under the house and first stage.
As of that moment he began to consolidate, without pause, CASA PACO, at the outset offering eaten and soon also welcoming guests.
CASA PACO has stayed, of parents to children, during three generations. Parallelly, the HOSTAL LIZANA in 1980 is constructed, that counts on 15 double rooms and 4 simple ones, all with bath, and an attic that with 10 beds filled thousands of nights.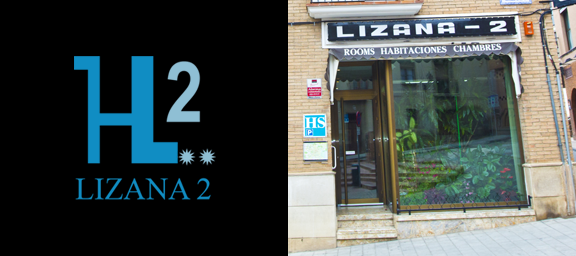 Hostal Lizana 2
15 years later HOSTAL LIZANA 2 is based, with 10 triple rooms, and 5 double ones more. There one settles the reception and management, that only Antonio Tornil Ferrando dominates with ability.
At the present time, it counts with more than 60 beds and 15 garages, without bar nor restaurant but with an amiable attention the 24 hours. We continued working 3ª already generation so that this company, flood of dreams, continue extending itself.